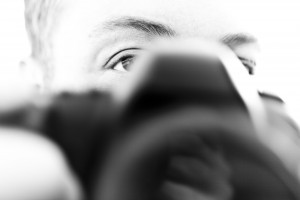 Jeff Johns is an award winning photographer, journalist and documentary filmmaker living in Los Angeles, California. He has lived and worked in Thailand, the Philippines, and Bangladesh, and continues to pursue projects both domestically and abroad. Recently, in late 2011, Johns finished producing his fifth documentary "STIGMA", which sent a team of two journalists around the world to document the still present plight of leprosy affecting millions of people in almost every country on Earth.
A native of Washington, D.C., Johns attended the Washington Waldorf School for 12 years, an institution to which he attributes a great deal of his creative talents. He went on to study art at the University of Redlands, and in 2010 graduated from the Brooks Institute of Photography with a B.A. in Visual Journalism. Along with his B.A., Johns was the recipient of the prestigious  "Outstanding Achievement Award" for his work on two international documentary projects as well as his lengthy record as a volunteer after natural disasters worldwide. Jeff is also an alum of the Eddie Adams Barnstorm Workshops.
Photograph by Marina Dominguez, © 2009
——————————————————————————————————————————————————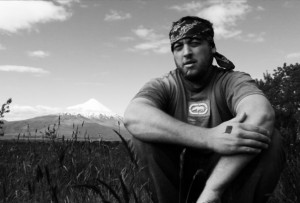 RECENT NEWS
FUNDING: The leprosy trailer that is up now titled "My Name Is Lucky" in the video section, is a trailer to a documentary I started shooting in South Africa last spring. The organization I worked with there offered me some money to finish the film although a little more funding is needed. I have paired up with one of my good friends, an amazing cinematographer Ryan Loughridge, and we hope to finish shooting the film at leprosy colonies in Nepal, India and South East Asia during a three week shoot this November. Please visit our donation page HERE if you are interesting in getting involved. The money raised will simply be used towards our travel expenses and post production costs and we will keep nothing. The we get the funding needed, the film will be complete by the Spring and ready for film festivals and NGO organizations world wide.
.
Graduation: There has not been a lot of news lately because of a mad rush to finish editing many projects and films as well as prepare to graduate at the end of August. My time in Africa went great and the official trailer for "My Name Is Lucky" will be up shortly as well as links to I finally finished documentary I shot almost two years ago called "Nanoom", which looks at the lives of three drug addicted Koran youth trying to change their lives and a faith based rehab center in Los Angeles, CA. More soon…
.
Shooting Starts Tomorrow: My first solo short film starts filming here tomorrow in Durban, South Africa. The film, titled "My Name Is Lucky", takes a look at the life of a local man who has been visiting leprosy affected people in their homes, bandaging their wounds, hearing their stories and trying to help them in anyway possible. Should be a very inspiring story. Excited to start shooting. Should be complete by the end of the Summer with a short trailer up in the next few weeks.
.
Official Jeff Johns Photography Site Launched: Let it be known, that on this twenty seventh day of April, in the year of our lord two thousand and ten, I decree my website finished. After conferring with many a colleague, a few things have been changed, suggestions made, errors reversed, and just for Brett Benham, the "Chile" gallery was changed to color. I hereby declare I shall spend not another second working on editing this. Good day to you all!
.

Sportsshooter.com Article: While in Chile last fall shooting "Revelar los Enlaces", I wrote an article about my experience and our crews travels while in country. The article was recently published on the popular photo journalism website Sportsshooter.com. Click HERE to read it.
.
Chilean Earthquake Relief: If you are interesting in helping our Earthquake Relief Fund after the devastating quake that struck Chile on February 28, 2010, please visit our personal "Revelar los Enlaces" relief fund through our partner Direct Relief International's website HERE.
.
Traveling to Africa:  I am heading on a two month trip to Southern Africa in early May 2010 to document, learn and write about current problems that affect the people of these countries. Potential stories include forced feeding rituals in Mauritania, a shanty town of impoverished Caucasians in South Africa, and documenting personal accounts of the genocide in Rwanda. I will also be able to spend some time visiting with the team shooting "Umshini Wami: Bring Me My Machine Gun". Please take a moment and check out their progress HERE.
.

Photograph by Austin K. Bockelman, © 2009

—————————————————————————————————————————————————————-
all Most media © Jeff Johns, 2010.